About
About Tver State Medical University, Russia
The history of Tver State Medical University was started in the year 1902. The institute has been awarded the status of the "Prestigious Nations Friendship National Award" for the outstanding contribution to international education, collaboration and development. The university has been playing the leading role in the development of medical science and training of medical practitioners.
The academy surrounded by huge buildings consists of lectures, practical classes, laboratory studies, research work and auxiliary services. It is the public educational institution in Russia that operates under the supervision of the Ministry of Health and Social Development & Ministry of Education of the Russian Federation.
Tver State Medical University has an official recognition for the healthcare and education sector. Since 47 years, it has been training specialists for 57 countries of the world. Teaching sessions are conducted in the English and Russian languages.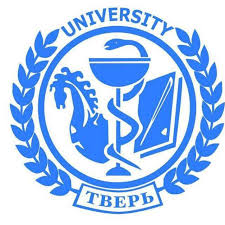 Tver State Medical University – Quick Overview
Given below is the table for quick facts about Tver State Medical University:
Intake for MBBS Course
September
NEET Examination
Required
IELTS/TOEFL
Not Required
Processing Time for MBBS Admission
30-40 days
Duration of MBBS Course
6 years
Medium of Teaching
English language
University Recognition
NMC & WHO approved
International Students
1000+
University Ranking
Country – 263
World – 5996
Why Study MBBS at Tver State Medical University?
Following are the advantages of studying MBBS at Tver State Medical University:
The university follows a strict pattern of imparting medical education to students.
The university organizes partnership and student exchange programs with the reputed medical universities located in Europe and other parts of the world.
Indian students will get ample exposure to clinical classes conducted in government hospitals.
Students who are taking admission in TSMU will be eligible to apply for the PLAB, USMLE exams.
Students will get an opportunity to participate in research and scientific activities with senior professors and teachers.
It is the Government University of Russia that holds the accreditation from the Ministry of Health & Education and the Russian Government.
Fee Structure
Tver State Medical University – MBBS Fee Structure
The Tver State Medical University is providing an affordable fee structure to all students:
| Particular | Year – 1 | Year – 2 | Year – 3 | Year – 4 | Year – 5 | Year – 6 |
| --- | --- | --- | --- | --- | --- | --- |
| Tuition Fee | $ 2800 | $ 2800 | $ 2800 | $ 2800 | $ 2800 | $ 2800 |
| Hostel Fee | $ 800 | $ 800 | $ 800 | $ 800 | $ 800 | $ 800 |
| Total Fees in USD | $ 3600 | $ 3600 | $ 3600 | $ 3600 | $ 3600 | $ 3600 |
Gallery