About
About Voronezh State Medical University, Russia
Voronezh State Medical University is one of the leading and classical universities in Russia.
In 1802, the university opened by the decree of Emperor Alexander I and in 1918 in accordance with the decision of the Big State Commission the university got shifted to Voronezh.
In 1930, the medical faculty of the university became an independent medical institute.
Since its establishment, the university has prepared more than 40 thousand medical specialists till date from 56 different countries such as Asia, Europe, and Africa.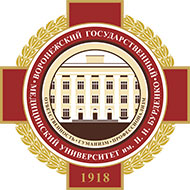 Voronezh State Medical University – Quick Highlights
Given below is the table for quick facts about Voronezh State Medical University:
Intake for MBBS Course
September
Processing Time for MBBS Admission
45-60 days
Location
Voronezh, Russia
Eligibility Criteria
60% in PCB for General
NEET Exam
Yes, it is compulsory
Annual Tuition Fees
4500 USD (approx)
Course Duration
5+1 year of Internship
Medium of Teaching
English
University Ranking
Country – 181
World – 4674
University Recognition
WHO & NMC approved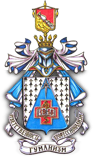 Why Study MBBS at Voronezh State Medical University?
Below are some of the benefits of studying MBBS at Voronezh State Medical University:
The Voronezh State Medical University has a well-established coordination with the German Medical Association.
The university has a huge library with around 5,00,000 copies of books.
Since 2002, the university has been accepting international students.
At this university, there are graduate, post graduate, Ph.D. and secondary courses.
The university consists of international students from about 56 countries, hence students can experience a multicultural environment at this university.
Seminars and practicals are also given importance rather than giving just theoretical knowledge to students.
The classrooms and laboratories at the university are equipped with internet, audio-video systems, modern equipment and modern softwares.
No donation and no entrance exam required for admission into Voronezh State Medical University.
Fee Structure
Voronezh State Medical University – MBBS Fee Structure
The fee structure for Voronezh State Medical University for MBBS program is given in the table below:
| Particular | Year 1 | Year 2 | Year 3 | Year 4 | Year 5 | Year 6 |
| --- | --- | --- | --- | --- | --- | --- |
| Tuition Fee | $ 4500 | $ 4500 | $ 4500 | $ 4500 | $ 4500 | $ 4500 |
| Hostel Fee | $ 700 | $ 700 | $ 700 | $ 700 | $ 700 | $ 700 |
| Total Fees in USD | $ 5200 | $ 5200 | $ 5200 | $ 5200 | $ 5200 | $ 5200 |
Gallery