About
Lyceum Northwestern University ( LNU ) is Founded in 1969 and is located in Dagupan City. Dagupan is an independent city in Pangasinan province with a small population of about 180,000 inhabitants and is located in the Island of Luzon.
It is a major commercial and Financial Centre in the North of Philippines. It is a very quiet and lush green city with an excellent average temperature between 22 to 32 deg C round the year. It provides an excellent academic environment the students. Dagupan has 12 hospitals with the largest one having more than 600 bed space.
Lyceum Northwestern University is about 230 kms from Manila International Airport and very well connected with Manila by 6 lane Highway and with fast neat and clean AC bus connectivity in every 30 Minutes , and takes approximately Hours 40 minutes travel time from Airport via ( N Luzon W Expy/R-8 and N Luzon Expy/R-8).
Lyceum Northwestern University started as a nursing school and gradually developed into full grown independent university. It Medical college is very well known and emphasize on balanced academic and social competencies and team spirit. LNU has a clear vision to be the Regional Center for Excellence in Medical Education by the year 2021.
Lyceum Northwestern University has a modern campus with more than 7000 students community studying in various faculties Including over 1800 foreign students that includes more than 250 Indian Medical students.It offers safe and secure affordable housing and mess in its modern hostel building. In addition it also has on campus sports and recreational facility. It has separate Indian Food mess.

Lyceum Northwestern University (LNU) College of medicine is listed in WHO Directory of Medical Universities and its Medico Educational Council for Foreign Medical Graduates (ECFMG) and MCI.
Lyceum Northwestern University is listed in IMED Directory. Students can appear for USMLE part 1 & 2 in Philippines during their study.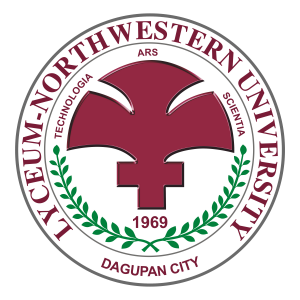 Practical Exposure
By and large Medical Courses in Philippines are Practical Oriented as per United States pattern, where LNU Medical Program is more practical oriented and it provides practical exposure to its medical students through its affiliation with government hospitals and medical centers. The students of LNU get to train in Region 1 Medical Center and other Government hospitals of Dagupan.
Final Year Students (MD-4thYear) in their Clerkship rotation program get excellent hands on exposure under the guidance of active consultants. They get training for 12 months in the hospitals with some of the following specialties:
Dermatology
Emergency Medicine
Family Medicine
Internal Medicine
Obstetrics and Gynecology
Ophthalmology
Otorhinolaryngology
Pediatrics
Psychiatry
Radiology
Surgery
BS-MD Course : MBBS from Philippines
The four year medical course at Lyceum Northwestern University is called "Doctor of Medicine (M.D)". It is MBBS equivalent and  is of 4 Years duration.
BS Biology Course duration is of 18 Months.
After completing BS Biology from Lyceum Northwestern University. Premedical course students moves to MD course automatically that's why some time this medical course is known as BS-MD.
The course covers the normal Human Anatomy, Parasitology, Gynecology, Biochemistry, Physiology, Obstetrics, Pharmacology, Pediatrics, Community health, General Medicine, Preventive Medicine, Medical Practice, and Psychiatry etc.
Course Duration
MD course takes 4 Years after BS of 18 Months.
BS-MD course takes 5 1/2 Years after 10+2
Fee Structure
| Year | Philippine Peso | Dollar |
| --- | --- | --- |
| I – Year | ‎₱ 4,34,053 | $ 8,590 |
| II – Year | ‎₱ 1,73,621 | $ 3,400 |
| III – Year | ₱ 1,73,621 | $ 3,400 |
| IV – Year | ₱ 1,73,621 | $ 3,400 |
| V – Year | ‎₱ 1,73,621 | $ 3,400 |
| Total Fees | ₱ 11,28,539 | $ 22,335 |
Gallery