About
About KIST Medical College Nepal
The KIST medical college Nepal is among the best medical college in Nepal. This medical college in Nepal offers world-class education to its students and also provides training by professionals who excel in their separate fields.
The KIST medical college Kathmandu has been recently established in the year 2006 and aims at providing a multi-disciplinary framework to its students, along with the finest technology and some of the greatest minds to offer their expert skills. This MBBS College in Nepal has the goal to make every student of this college be ready to serve everyone they can in the country, even in the remotest areas.
KIST medical college Nepal offers medical education in several clinical subjects such as medicine, pediatrics, dentistry, surgery, etc. the teaching methods used by the teachers of this university are unique only to this university and even clears difficult concepts.
This private medical college in Nepal is affiliated to the Tribhuvan University and is also recognized by the medical council of Nepal. The medium of education used to teach MBBS in Nepal medical college is in the English language, which is why so many international students chose to study MBBS in KIST medical college Nepal.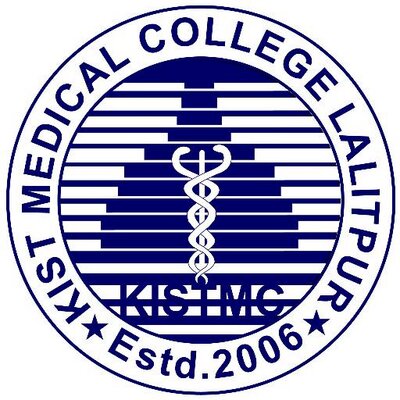 KIST Medical College Quick Glance
The following mentioned below are the highlighted features at a Quick Glance about the KIST medical college Nepal:
| | |
| --- | --- |
| Name of the university: | KIST Medical College, Nepal |
| Type: | Private |
| Eligibility criteria: | An aggregate of 50% in 10+2 or HSE, Must have PCB as the main subject in 10+2 |
| NEET examination required: | Yes, required score in NEET exam is required |
| Entrance examination required: | No entrance examination required |
| Approved by: | Medical council of Nepal, World health organization |
| Medium of education: | English language for international students |
| Course duration: | 5 years |
| Affiliated: | Tribhuvan university |
Why Choose KIST Medical College Nepal?
The KIST Medical College is situated in a peaceful environment in Nepal. One of the reputed medical colleges to study MBBS in Nepal and get globally approved medical degrees. The college has a highly qualified faculty that focuses on catering to an excellent education. It always focuses on delivering world-class education to international students.
One of the most reputed colleges for your medical education.
Best climatic condition for international students.
The spacious library has a vast collection of books for students.
English language programs are available.
Simple and easy admission process.
Recognized by NMC or MCI.
Provide globally approved medical degrees.
Best accommodation provided to medical students.
Availability of Indian food, especially for Indian students.
Listed in top medical colleges in Nepal.
KIST Medical College Ranking
According to the KIST medical college, Nepal's world ranking is on the 21789th position but is ranked at the 22nd position for the best medical university in Nepal.
Fee Structure
Fee Structure in KIST Medical College for MBBS
| | |
| --- | --- |
| Years | Fees |
| 1st Year | INR 25,00,000 |
| 2nd Year | INR 5,00,000 |
| 3rd Year | INR 5,00,000 |
| 4th Year | INR 5,00,000 |
| 5th Year | INR 5,00,000 |
Gallery