About
MBBS in Georgian National University SEU
Established in 2001, Georgian National University SEU is a private institution that attracts several international students who aspire to pursue MBBS abroad. The campus is located in Tbilisi, Georgia. It was formerly known as Ilia Chanchavadze.
The university has grown swiftly over the years, becoming one of the top universities for medical education in Georgia. It offers great educational infrastructure, accomplished faculty and is up to date with all modern technologies to give the students the best educational experience possible.
Students seeking admission to Georgian National University SEU can fill the online application form available on the university's official website and begin their journey to their advancing careers.
Georgian National University SEU is one of the most prestigious institutions for young medics who wish to pursue MBBS abroad. The Ultra-modern infrastructure facilitates effective learning for students who experience quality academic life as well as a vibrant social one in the heart of Tbilisi.
Founded in memory of Ilia Chanchavadze in 2001, the university campus expands across 21 acres of land, with an investment of about 25 million USD (200 crores) in high-tech infrastructure. The institution provides a vast range of faculties for students who take admission in Georgian National University SEU, including training with the latest medical equipment – robotic surgery, 3D anatomy table, cadavers etc.
The university is an ideal option for Indian students seeking variety in the syllabus and exposure to the latest technology. The medium of instruction in the classroom is English for all international students, which is an added advantage.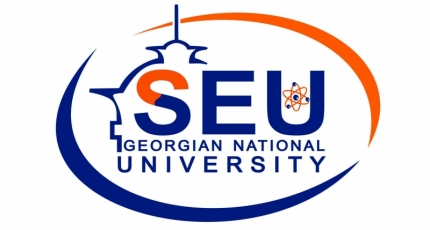 Why study MBBS at Georgian National University SEU?
Georgian National University SEU has been a popular choice for students aspiring to study MBBS in Georgia due to the quality of education. Following are the reasons to put this university on your college list:
The University provides quality academic facilities and extensive infrastructure at an affordable fee for both local and international students.
The university has collaborated with Georgian educational institutes and other higher institutes to ensure maximum outreach. Georgia's tie with the Bologna Process opens almost the entire world for graduates to practice medicine.
It is also successfully recognised by NMC, WHO, WFME, ECFMG, FAIMER, MCC.
It provides a holistic approach to medical education by focusing on both theoretical knowledge and practical application. In fact, several educational activities and conferences are conducted regularly for students.
With 97 assistant professors and 133 guiding faculties from across the globe, Georgian National University SEU offers mentoring and guidance from accomplished professionals to the enrolled students.
Though the medium of instruction in classrooms is English, students who wish to pursue MBBS in abroad from Georgian National University SEU need not appear for any English language proficiency test or other entrance exams for admission in Georgian National University SEU.
The admission process to enroll in MBBS in Georgian National University SEU is quite efficient and easy. The process for obtaining a visa is quite smooth too.
Accommodation in the university hostel is available for all students. Hostels are well-maintained to ease the students' daily life at the university and in the new country.
The campus is also very sensitive towards the needs of students with disabilities.
Double Degree and Exchange Program Opportunities for enhanced mobility opportunities.
Facilities at Georgian National University SEU
Georgian National University SEU aims to provide students with the best campus experience to help them balance their lives as they further their education. The university is equipped with top facilities for students for their overall growth. Their infrastructure includes:
Campus Canteen
Library
Conference Hall
Lecture Room
Seminar Hall
Campus Hostel Facility
Sports Complex
24*7 Internet
High-Security System
Hospital
Large Playground
Medical Centre
Departmental store for hostel students
Fee Structure
MBBS in Georgian National University Fee Structure
Georgian National University fee costs are relatively low compared to other institutions in the country. The fee structure for session is as follows:
| Particular | Course Fee |
| --- | --- |
| Annual Course Fee in USD | 5500 USD |
| Hostel fees per month | 200 USD |
| Total Course Fees | 26800 USD |
Gallery