About
MBBS in BAU International University Batumi
Founded in 2015, in the city of Batumi, BAU International University Batumi strives to provide quality education to its students at an economical price. Students who are willing to study MBBS in Europe choose BAU International University Batumi as it is scientific research oriented and believes that the students too should be a part of the research process.
The infrastructure of BAU International University Batumi is contemporary, modern and student friendly. The university facilitates quality medical education, an interactive environment which further facilitates a healthy student- teacher relationship, modern equipment and an atmosphere where utmost importance is given to learning, development of programs and research projects. Currently BAU International University Batumi facilitates research in Immunohematology, Pharmacokinetics and Public health.
The students who want an admission in BAU International University Batumi should fill the application form and the foreign students who want to pursue MBBS in Georgia should fill the application form online meticulously and submit. MBBS in BAU University Batumi would be a very wise choice by someone who wants to study MBBS in Georgia.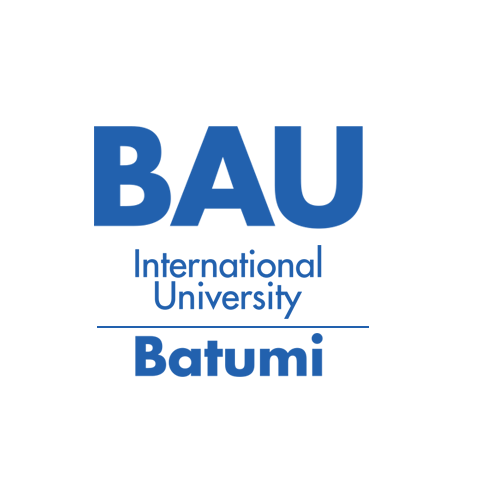 Benefits of pursuing MBBS course at BAU International University
Few benefits of pursuing Medical Education at BAU International University Batumi are:
BAU International University Batumi is recognised by MCI, WHO and finds itself in the list of world directory of medical schools (WHO)
"Medina" is a health centre and BAU International University Batumi is situated very near to that place.
The students who will pursue MBBS in BAU International University Batumi will have an edge over students from other universities as they will get to work on their cadaver dissection skills
Clinical experience will be provided from the start of the semester
Students from various parts of the world choose to study MBBS abroad and come to BAU International University Batumi. This gives birth to an environment where students from different cultures and backgrounds can live together and learn from one another
The University facilitates quality education which is provided by highly qualified professors from Bahcesehir University and various other Georgian Universities and skilled doctors from Turkey
BAU International University Batumi provides a 6 year long medical course according to International standards and the medium of instruction is English. It is an American Model Educational Program
The students who will study MBBS at BAU International University Batumi will also earn USMLE (the United States Medical Licensing Examination) course without paying for it
BAU International University Batumi fees structure is very economical and student friendly
MBBS in Georgia becomes more fulfilling due to its situation. Batumi city, Georgia is one of the most beautiful cities of the country and a tourist hot spot. The students can live both the city and University life at an affordable cost
To study MBBS in Georgia for Indian Students is a very lucrative option due to the environment they get at the university
Fee Structure
BAU International University Batumi Fee Structure
| Year | Tuition Fee in USD | Hostel Fee in USD |
| --- | --- | --- |
| 1st Year | $ 5,500 | $ 2422 |
| 2nd Year | $ 5,500 | $ 2422 |
| 3rd Year | $ 5,500 | $ 2422 |
| 4th Year | $ 5,500 | $ 2422 |
| 5th Year | $ 5,500 | $ 2422 |
| 6th Year | $ 5,500 | $ 2422 |
Gallery